Digital & Database Marketing
Analytics, Optimization, and Management
Our AI, Machine Learning, and Data Mining Techniques Help You…
How We Do it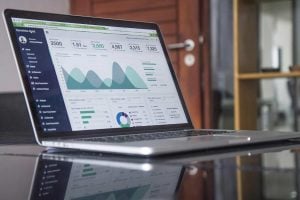 We use a mixture of Artificial Intelligence, Machine Learning, and Data Mining to Perform:
Customer Segmentation; Conversion Rate Optimization
Customer Targeting Optimization; Cross-Sell/Up-sell Modeling
Attrition/Churn Modeling; Direct Mail List Optimization
Customer Win-back Modeling; Customer Acquisition Modeling
Market Basket Analysis; Website & Digital Marketing Optimization
Lead Generation Optimization; SEM Campaign Management
TOOLS WE USE
Python; R
MySQL; SQL Server
Qlik; Tableau; Google Data Studio
Google Cloud Platform (GCP)
Google Analytics, Google Ads, Microsoft Advertising
RapidMiner
Our Methodology
We become one with your business through immersion!
We immerse ourselves in your business to fully understand your business problems and opportunities.
We immerse ourselves in your company's internal data as well as external data sources where necessary to fully understand the data that will be involved in to help solve your business problems
We prepare your data for analysis.
We implement:
Analytics via Dashboarding
Advanced Analytics via Machine Learning / AI
We deliver results and recommendations.
We deploy models and dashboards for ongoing optimization.
Call or Email
Us Today!
Call us or send us a quick email through the form below so we can set up a time to speak with you about how you can take advantage of your company's data.
See how analyzing your marketing data can help you win.
If you have any questions about artificial intelligence, machine learning, or data mining for your business, please reach out to us below and we will gladly follow up with you.